Friday, June 29, 2007
Five looooonng years....... :)
also best wishes to all the other family and friends whose annivesaries are around this time.

Posted by

PablitoRun
at 1:12 PM
0 comments

Monday, June 18, 2007
So we kept thinking that Cicadas were just all hype and not really that bad.
That was incorrect. Apparently they all went to the zoo.
They were pretty gross, and they were terrible fliers. They kept running into KatrinaRun, which as you can imagine was not well received.

Posted by

PablitoRun
at 8:22 PM
0 comments

Please allow Ben to be your guide through our day at the zoo.

First we saw a dog.


Then we saw a really nice dog.


Then there was a REALLY LARGE dog..


And a dog that went moo.


Posted by

PablitoRun
at 8:16 PM
1 comments

On Saturday we went to our neighborhood pool. They have the coolest "splash" pool. It is much nicer than anything I every saw as a child.
Ben really liked the trough. He was a little scared of the fountains, but they were still all right in his book.

Posted by

PablitoRun
at 8:08 PM
0 comments

Tuesday, June 12, 2007
We were in Jacksonville for our 10 year high school reunion. Unfortunately we didn't take too many pictures. Here are just two :(

Posted by

PablitoRun
at 9:05 PM
0 comments

We had a great time while we were in Jacksonville for the weekend.
We explored the beach.

We played the piano with Patch.



We rocked in our chairs.


We rested with Patch.
Looking super cute at the airport.
Posted by

PablitoRun
at 8:51 PM
0 comments

So, many of you have heard me talk about prosper ad nauseum. I have refrained (until now) from putting it on the blog. What changed? Well they are offering some pretty sweet referral fees if you sign up a lender. ($25 for you, $25 for me once you make your first loan of as little as $50.)
What is prosper? Call or email me and I will talk to you forever about it. (Maybe its my Economics minor, but I think it is really cool) Essentially, its a EBay for loans. Click through on the picture to learn more.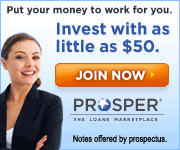 Unfortunately, if you want to borrow money, you don't get a bonus, but I would be happy to share mine with you 50/50. :) (I get .5% of the loan value as a bonus.)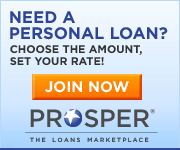 For detailed performance information visit http://www.lendingstats.com.
BTW, I have put my money where my mouth is. You can check on the status and performance of my loan portfolio here. I actually think this is going to be a much more significant source of financing in the future.
Also, if you do sign up please let me know.
Posted by

PablitoRun
at 12:23 PM
0 comments